Former Indian skipper Mahendra Singh Dhoni made himself unavailable for the upcoming West Indies tour, as reported by the BCCI official. Dhoni has decided to spend the next two months with his troop. MSD is in Territorial Army as an Honorary Lieutenant Colonel in the Parachute Regiment.


On Sunday a BCCI official said, "Dhoni has made himself unavailable for the tour of West Indies as he will be spending two months with his paramilitary regiment."
Mahendra Singh Dhoni had requested to the Indian Army to let him train with the territorial army battalion of the Parachute regiment for next two months.


On Sunday, top army sources said, Army Chief General Bipin Rawat approved MS Dhoni's request to train with the Parachute Regiment for next 2 months.


The Top army sources in an interview with IANS said, the request has been approved by the Indian Army Chief General Bipin Rawat and the honorary Lt Col would train with the Parachute regiment battalion.
MS Dhoni will start training with the Parachute regiment battalion half of the training is expected to take place in Jammu and Kashmir. However, Dhoni won't be allowed by the Army officials to take part in any active operations. As revealed by the sources.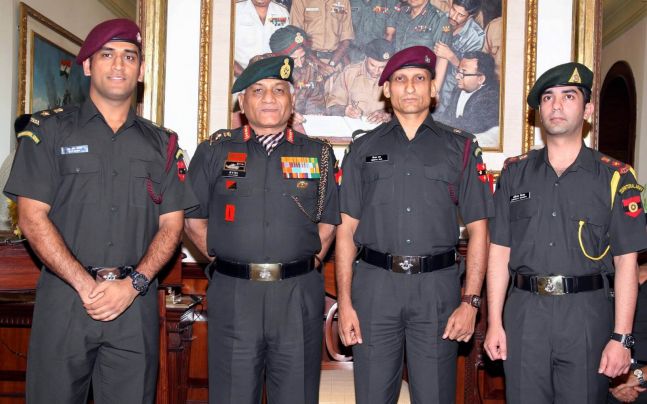 The Honorary Lieutenant Colonel MS Dhoni is all set to take his fitness level to another level.
The post Indian Army Chief Replies To MS Dhoni's Request To Train With The Army Regiment appeared first on RVCJ Media.